Claim Your 15% Discount Voucher In Just
One Simple Step

HURRY ONLY 7 REMAIN
iSmiles Orthodontics is Irvine's leading practice specializing in Wide, Beautiful Smiles. Now offering a limited amount of discount vouchers as our special gift to you.
Register for your FREE comprehensive exam, attend the appointment and receive your 15% off discount voucher as our special gift. At the consultation we will analyze your teeth for any orthodontic issues and provide you with the treatment recommendations we see fit.
Remember this is a complimentary exam, you are under no obligation to start treatment. Simply complete the form below to schedule your complimentary no obligation consultation today.
Simply complete the form below NOW to claim your 15% discount voucher and your free, no obligation consultation.
We Hate Spam As Much As You Do. Read Our Privacy Policy For More Information.
See The Brilliant Smiles Our Doctors Have Already Created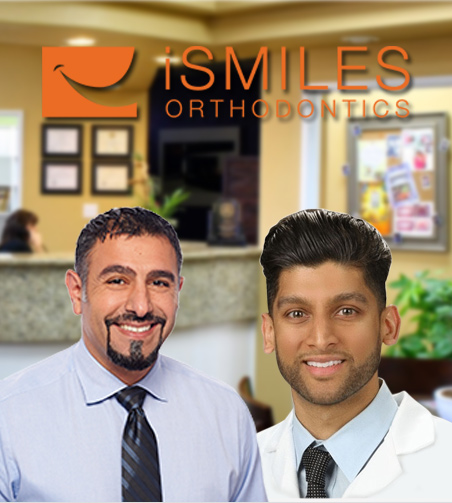 Meet the iSmiles Orthodontics Team
When you select iSmiles Orthodontics in your quest for the perfect smile, you have made one of the best decisions of your life.
The iSmiles team continues its dedication to being a step above, so our patients know they are being treated by doctors who are passionate about their work and will always remain a cut above in terms of the newest treatments and technologies.
Our doctors also understand and are humbled by the unique impact they have on their patients' lives. As their teeth become perfectly aligned, exactly as planned, iSmiles patients look better, feel better and have more confidence.
For iSmiles, nothing makes us happier than broad, beaming, beautiful smiles!