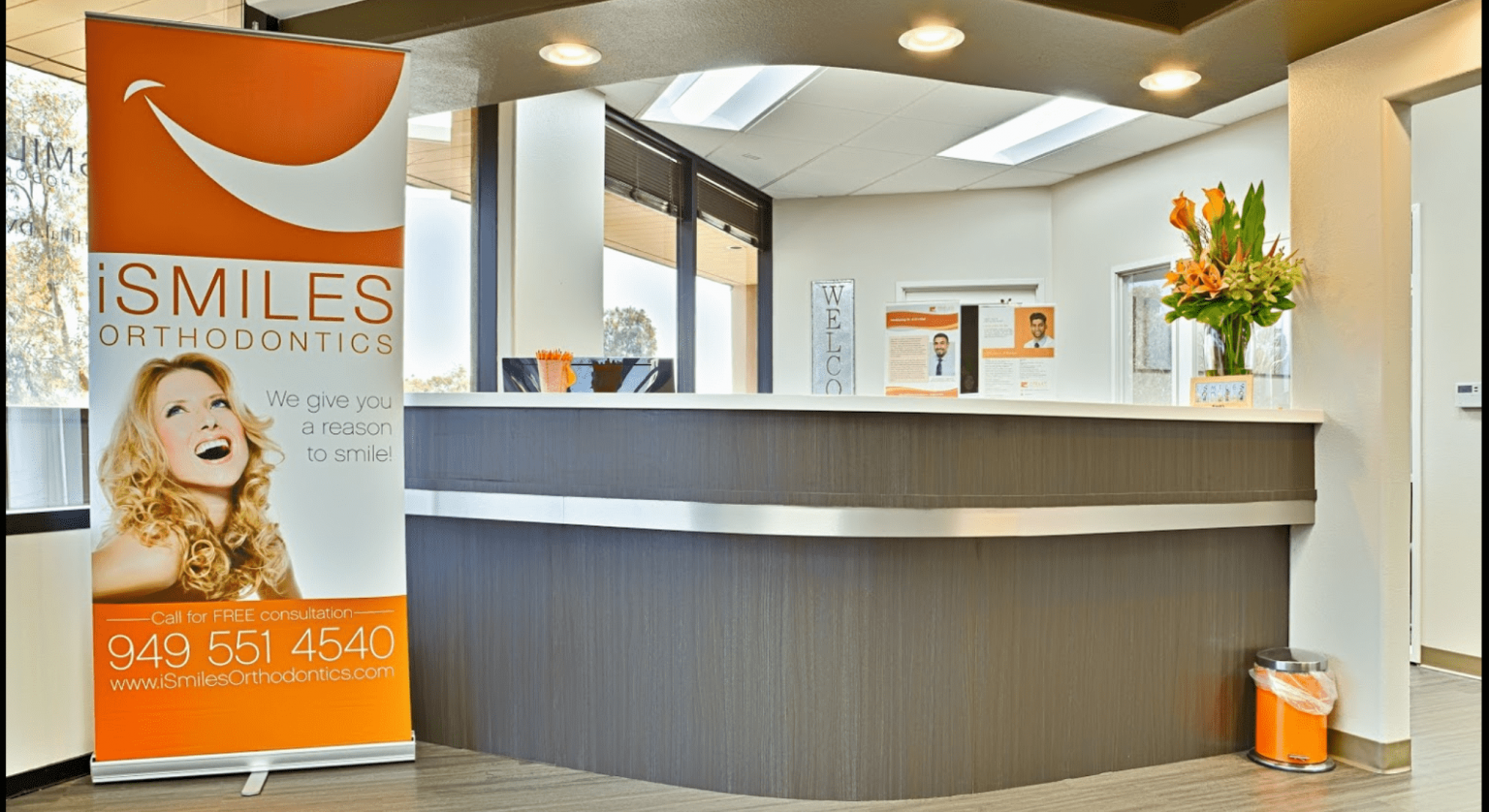 Request an Appointment
with our iSmiles Orthodontists in Irvine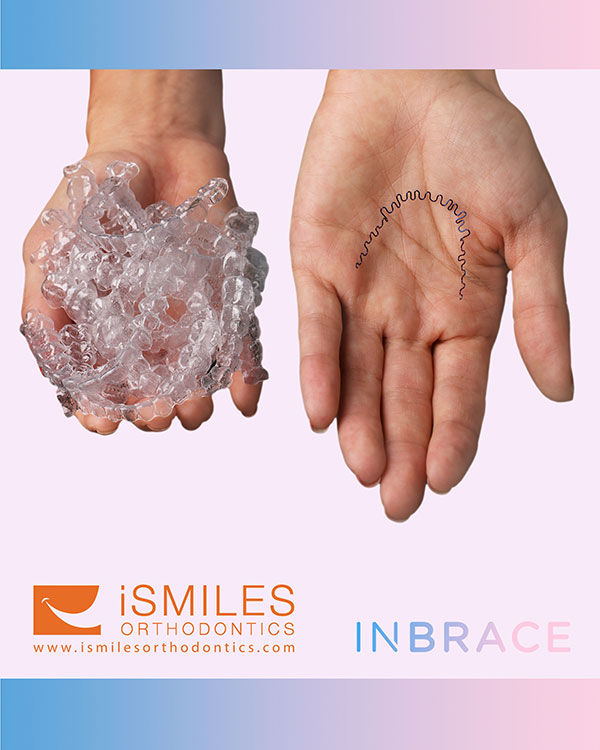 Welcome to Your Orthodontists in Irvine
INBRACE (Hidden Braces) in Irvine lets you smile freely
Our office utilizes an iTero®️ scanner to create digital scans of our patient's mouth to craft custom-fit wires. This provides a personalized treatment plan for each patient's unique case. The wires are custom made for each individual case, which reduces the need for monthly wire changes. In fact, usually only two to three sets of wires are needed throughout the entire treatment! Searching for INBRACE near you? We are happy to offer INBRACE in Irvine. Schedule your consultation today!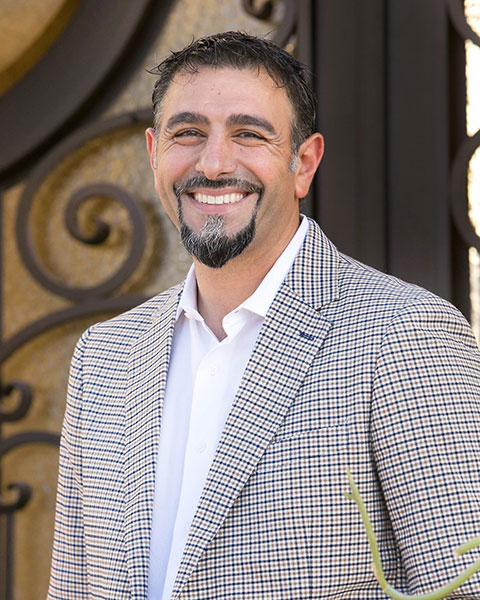 We create beautiful smiles
7 Reasons Why You Should Choose iSmiles Orthodontics


Wide Beautiful Smiles for the Whole Family
In a nutshell, it's the ultimate goal. Our orthodontists near you offer the most advanced orthodontic treatment options, backed by computerized diagnostic imaging and measuring systems, to custom-design the best, results-oriented treatment plan that is unique to each patient – with no extractions.


Early Intervention
To get braces now or defer treatment until permanent teeth are in is the big question! iSmiles Orthodontics in Irvine provides Complimentary Intervention Consultations for children as early as age 7. Our orthodontists near you highly recommend early intervention appointments every six months, so we can follow your childs development and deal with orthodontic problems that, if ignored, could lead to more radical or surgical treatment later on.


Affordable Fees – No Hidden Costs
No one likes surprises. Our Treatment Coordinators always look out for your best interests. Once you and your doctor decide on a treatment plan everything is spelled out on paper, and all of your questions are answered.


Faster Treatment Times
New technologies and treatment techniques, like our state-of-the-art bracket systems, greatly reduce the time it takes for office appointments. Our orthodontists in Irvine take a team approach to ensure everything you need is handled efficiently, so you are in and out of the office in a timely fashion.


An Awesome Office Atmosphere
Our orthodontists in Irvine want to make your day with great service, a friendly, courteous staff, in an open concept office that also sports a comfortable waiting area, game room, balcony – even free Wi-Fi. Our orthodontists near you treat every patient like family and want you to feel at home throughout your treatment process.


6 Flexible Payment Options
From 0% In-Office Financing (with no credit checks) to working with your Insurance Plans to Flexible Payment Schedules, you will find the right iSmiles payment option to fit your budget.


100% Happy Smiles Patient Satisfaction
While "creating beautiful smiles" is paramount in an orthodontic practice, iSmiles firmly believes a successful doctor/patient partnership must be based on trust, integrity and understanding. We want your experience to be 100% positive.
iSmiles Orthodontics service Irvine and Orange County residents in search of the perfect smile.
Dr. O El-Hillal is the certified orthodontist that calls iSmiles home. Dr. O is an avid sports enthusiast who constantly challenges himself to reach the next level of perfection. Dr. O is passionate about orthodontics because creating beautiful smiles dramatically impacts his patients' lives. The patients look better, feel better, have more confidence, and their teeth and mouths function better because each tooth is perfectly aligned.
One visit to this progressive office and you'll see why Dr. O has gained an internet following for his informative Friday Focus YouTube videos that cover the gamut in orthodontic services.
iSmiles Orthodontics provides you facial driven treatment solutions, with accuracy and efficiency. . .and no extractions.
Our treatment philosophy is "face-driven orthodontics". We always start with a detailed assessment of the patient's face and from that, we determine the most ideal 3-dimensional position of the teeth in order to enhance the facial esthetics of each patient. When executed correctly something magical happens. Every office visit is an incremental step that ensures your smile is progressing as planned. Our orthodontists near you get ideal function and maximize facial esthetics that last a lifetime.
Our orthodontists in Irvine are also firm believers in a "no extraction" approach to all iSmiles treatments, so our patients retain all of their permanent teeth while having the teeth straightened. This is especially important in pre-teens and teenagers where crowded conditions can be corrected to create sufficient space for straight teeth to grow. The smile is visibly enhanced as it becomes wider and more noticeable.
In the end, your smile will become your best feature!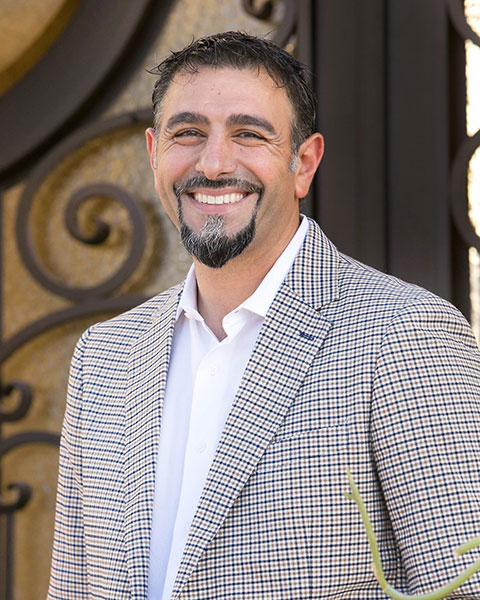 iSmiles Orthodontics is all about giving you the best experience possible while creating that perfect smile
When you think about the most significant events in a person's life – graduating high school, getting a drivers license, walking down the aisle, buying a first home – the last day of wearing braces ranks right up there.
At iSmiles Orthodontics, all of our patients are photographed the day they start treatment and the day of the 'big reveal'. When we share that special moment, comparing those before and after photos, everyone has such an amazing feeling of happiness and gratification.
The commitment we make to giving our patients the best possible treatment experience is just as important as our patients' commitment to wearing and maintaining their braces, day after day until the desired outcome is achieved. In the end, it is all about the smile. . .and the perfect bite!
Discover the iSmiles Orthodontics Difference with a Complimentary Consultation Valued at $500.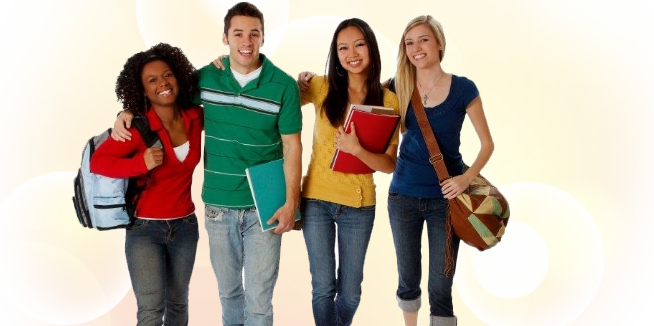 The iSmiles Promise.
All children, teens, adults and seniors deserve the benefits that go with a big, beautiful smile.
iSmiles Orthodontics, your Irvine Orthodontist, has the team you need to understand your unique problems and concerns, plus the specialized knowledge, experience and skills you require for a successful outcome. We promise as an iSmiles patient you will benefit from the newest orthodontic technologies and treatment techniques, so you will fully understand from start to finish each step in the treatment process. You will also enjoy an office environment that is clean, comfortable, efficient and friendly, staffed by people you will come to know as family.