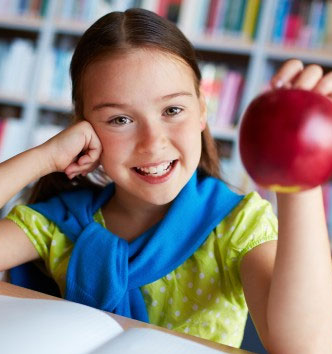 The American Association of Orthodontists recommends all children should have an orthodontic exam by age 7, to determine whether orthodontic treatment is required and exactly when treatment should begin.
Most children lose all baby teeth by age 12 or 13. Their jaw bone hardens and stops growing by the end of their teenage years. So it's easy to understand why early intervention is nothing but a win-win for all.
It's so much easier, less traumatic and time-consuming, and a lot less expensive to nip an orthodontic problem in the bud.
It also gives parents peace-of-mind that they're providing their kids with the best possible head start to a perfect smile – by catching and addressing an orthodontic problem that could lead to additional problems later on.
iSmiles Orthodontics highly recommends early intervention consultations, every six months starting at age 7, so we can monitor your child's development and make the best recommendations.
Obviously, a child who sucks their thumb, has severely crowded teeth, or upper and bottom teeth that don't line up, is a potential candidate for early intervention. But there are many conditions a parent cannot see that can only be measured by a professional orthodontic exam.
Early intervention Phase 1 treatment plans, which usually start at around age 9, are like an orthodontic blueprint for successful outcomes. They are designed to:
guide the growth of the jaws and incoming permanent teeth, so each tooth emerges in the best position;
regulate the width of the upper and lower dental arches;
provide adequate space for permanent teeth;
eliminate the need for permanent tooth extractions;
reduce the likelihood of impacted permanent teeth,
and eliminate abnormal swallowing or speech problems.
Using the newest technologies and orthodontic treatment techniques, iSmiles Orthodontics has an excellent record working with children and pre-teens.
The iSmiles team also works together to create an office atmosphere that's welcoming and fun, and understands how a dash of TLC can turn a potentially scary experience into a happy one.
iSmiles Consultations, including early intervention, are always complimentary. It only takes a moment to set up an appointment that literally can change your childs life.
Call (949) 385-6814
Or simply fill in the form below!