Introducing Damon Braces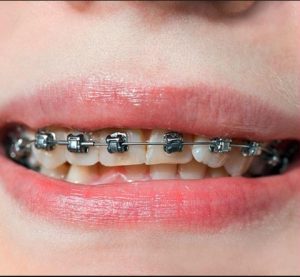 Your orthodontist will recommend receiving braces for many reasons. We don't always recommend straightening teeth for cosmetic reasons. Crowded or crooked teeth can be challenging to clean, which increases the risk of tooth decay and gum disease. We provide several options for braces, including Damon braces. Damon braces are an effective, new alternative to braces that are easier to clean.
Self Ligating
The Damon system uses a slightly different method for straightening teeth than traditional metal braces. Damon braces are self-ligating, meaning the brackets are designed to close around the wires. They also do not utilize elastic ligatures to keep the brackets and wires attached. Damon braces use lower friction to move your teeth gently. Your teeth will move quicker, more freely, and comfortably with Damon braces.
The Damon System Advantage
The Damon system provides several benefits over braces. Traditional braces can require the removal of healthy teeth or expanders to create space. Traditional braces can take longer and cause discomfort. However, Damon braces create a natural, fuller smile using gentle and biologically sensible forces. The following are additional advantages of Damon braces:
Easier to clean your teeth
They are unobtrusive compared to traditional braces
More comfortable
Quicker treatment time
Fewer orthodontist appointments
The Cleaning Process
It can be difficult to clean your teeth while wearing braces. However, you can end up with damaged enamel at the end of your treatment if you don't thoroughly clean your teeth. The elastic ligatures can also accumulate plaque and bacteria. Damon braces eliminate these concerns. Since Damon braces are elastic-free, patients are able to thoroughly clean their teeth and benefit from better oral hygiene during their treatment.
Have Questions About Damon Braces?
If you are interested in receiving or learning more about the Damon system, please schedule an appointment. Our team is here to answer all of your concerns. During your consultation, we will also develop a personalized treatment plan to help you achieve your dream smile.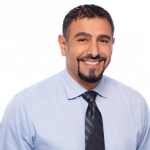 Ousama El-Hillal
, referred to as Dr. O by patients, staff and friends, is an Orthodontist and co-owner of iSmiles Orthodontics. iSmiles Orthododontics is leading provider of the Damon System and Invisalign in Irvine.