When Invisalign® was first introduced it clearly changed the face of orthodontic treatment.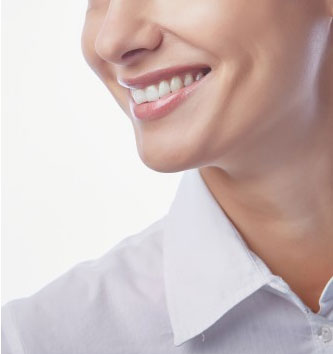 In lieu of braces, Invisalign® uses a progressively changing series of custom-made, clear plastic aligners that fit over each tooth like a glove. Each aligner is precision-made using exact calculations, so each tooth is shifted into its ideal position. The aligners are smooth, comfortable, removable and virtually invisible. Week after week, you can literally see how your smile begins to change…exactly as predicted.
As Irvine's Invisalign® Premier Provider, iSmiles Orthodontics has over 10 years' experience treating a broad range of orthodontic problems, including severe spacing and crowding, using the Invisalign system.
Theres no doubt Invisalign is the most advanced clear aligner treatment system available today. It is backed by over 20 years of clinical research, continuous innovation that has produced more than 700 patents, and a track record of over 4 million happy patients worldwide.
In addition, Invisaligns proprietary, multilayer SmartTrack® plastic has its own proven record for more predictable, precisely-controlled tooth movements.
Compared to braces, Invisalign® also gives you:
Complete customization. Your iSmiles orthodontic team will create a treatment plan and Invisalign system that is custom fabricated just for you.
Easy maintenance. Because Invisalign aligners can be removed they are easy to clean and you can brush and floss your own teeth as normal.
No restrictions. The aligners are removed when you eat as well, so you can enjoy all the foods you love. They can also be removed for a special event or sports activity.
Enhanced comfort. Invisalign aligners are smooth and easy to wear. There are no injuries due to broken wires or brackets. No pain from sharp brackets and wires.
Up to 50% faster treatment times. You'll spend a lot less time in our office as follow-up appointments are less frequent, and total treatment time is usually less than a year. That means you have more time to spend on what you want to do!
The first step is a Complimentary iSmiles Consultationto determine whether you are an Invisalign candidate, and to compare Invisalign to other treatment modalities such as Clear Ceramic or Lingual Braces in terms of meeting your personal goals.
If youv'e been told you are not a good candidate for Invisalign, we highly recommend a second opinion with iSmiles Orthodontics. The Invisalign technology is continuously advancing.
If your situation cannot be treated by Invisalign alone, iSmiles can create a treatment plan that starts with traditional braces and moves into Invisalign with outstanding results!


The Power of iTero®
Once you agree to an Invisalign® treatment plan, a series of aligners will be fabricated using highly refined computer-assisted manufacturing. iSmiles is proud to offer the most advanced alternative to dental impressions called the iTero® Digital Impression System that takes highly accurate digital impressions of your teeth and jaw.
This new technology completely eliminates those nasty tray and putty Impressions that are incredibly unpleasant and more than often inaccurate
The iTero scanner utilizes the latest optical technology to capture digital images of your gums and teeth. The radiation-free scans are taken in two to three minutes. The digital scans create perfect 3D impressions of your soft tissues and teeth.
The 3D scans of your teeth will be used to project and estimate your progress and results. We utilize the iTero scanner to create precise and accurate orthodontic treatment plans.
Even more amazing is the Invisalign® Outcome Simulator.
This chairside application, powered by the iTero scanner, lets you see how your teeth will look at the end of your Invisalign treatment. The dual view layout shows your current dentition next to your simulated final position.
It's a great communication tool as well, because you can discuss your treatment and follow its progress with your iSmiles orthodontist, in real time.
There's no second-guessing. No this is what were trying to achieve. You can visually see where you are, and where your smile will be at the end of treatment.
You literally can watch your smile goal come to life!
Another major advantage of iTeros 3D scan is that it ensures a superior fit of your Invisalign aligners.
The digital impressions are exceptionally precise and accurate, eliminating the need to take additional impressions and results in fewer fit issues.
It is paramount, however, that you follow your instructions. No cheating!
When you receive your Invisalign aligners, they will be individually numbered and packaged. Typically, we provide patients with aligners that will last for a few months to minimize the number of follow-up appointments. We recommend wearing the aligners for at least twenty-two hours each day and only removing them to brush, floss, and eat.
Patients typically receive an average of twenty aligners as the average treatment time is less than a year. The number of aligners and treatment duration will vary depending on each individual's unique case.
We may provide additional aligners at the end of your treatment to make any final adjustments and refinements. We will also provide a set of retainers for you to wear after you have completed treatment.
To see if you're an Invisalign candidate, give iSmiles Orthodontics a call at (949) 551-4540.
Or use the Complimentary Consultation form below.